Roof Repairs in Albuquerque
Professional Roofing Specialists You Can Rely On in Santa Fe & Surrounding Communities
Your roof is one of the most important components of your home or business, protecting you and your property from the elements. Over time, wear and tear, severe weather, and other factors can lead to roof damage.
Trust RoofNM for professional roof repair services in Albuquerque when your roof needs attention. Our licensed roofers are dedicated to ensuring your roof is in excellent shape, providing you with peace of mind, and protecting your investment.
Reach out to our Albuquerque roof repair team for a free estimate by dialing (505) 596-4609 or completing our online form. Hablamos español!
Signs Your Roof Needs Repairs
It can be challenging to identify roof problems unless they are glaringly obvious. Not everyone has the time, expertise, or inclination to climb up on their roof and inspect for issues. However, some signs indicate your roof may need professional attention.
Keep an eye out for the following:
Leaks or water stains on your ceilings or walls
Missing, cracked, or curling shingles
Granules in your gutters or downspouts
Sagging or uneven roof surfaces
Increased energy bills due to poor insulation
Evidence of pests or rodents in your attic
Visible signs of roof aging, such as discoloration or fading
Mold or mildew growth on or near the roof
If you notice any of these signs, it's important to act promptly and contact RoofNM for a professional roof inspection and repair assessment.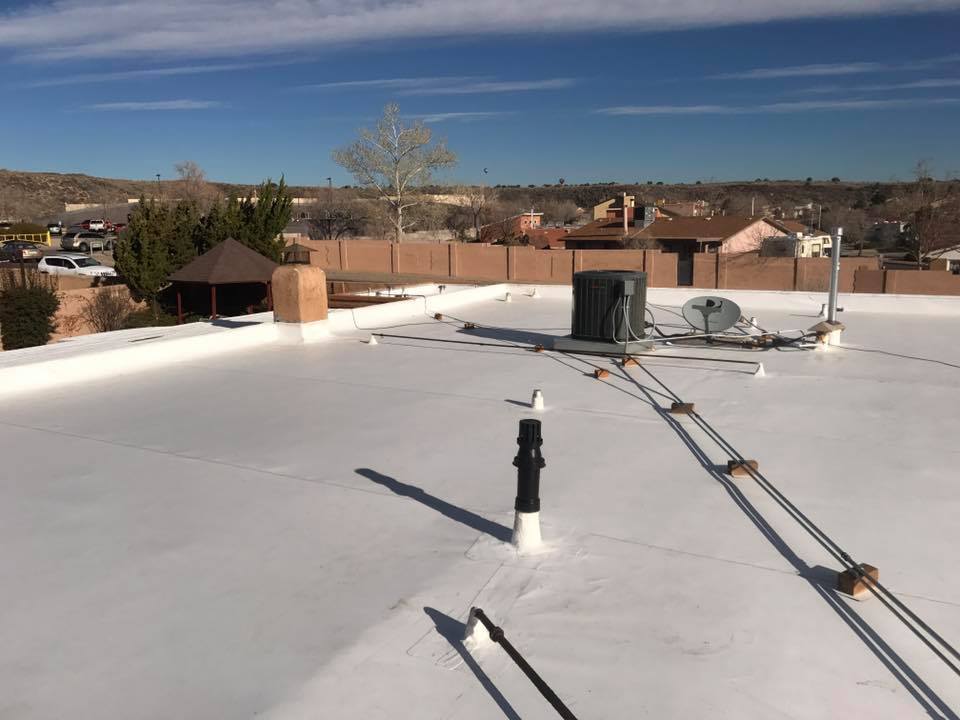 Why Choose RoofNM?
What Makes Us Different
Licensed & Insured

We make it easy for you to have confidence in the team you call.

10-Year Workmanship Warranty

Our goal is to go above & beyond for our customers. This is why we offer a 10-year workmanship warranty on our jobs.

Premier Products & Installation

At RoofNM, we do not cut corners and only use the best products and installation team in the business.

Flat Roof Specialists

The New Mexico flat roof is our bread and butter, but we have the skills and experience to work on roofs of all varieties.
Our Approach to
Roof Repairs
At RoofNM, we take great care in delivering top-quality roof repairs that address the underlying issues and ensure the long-term integrity of your roof. Our licensed roofers follow a meticulous approach to every repair project, ensuring your satisfaction and the durability of your roof.
Here's our step-by-step process for roof repairs:
Thorough inspection: Our skilled roofers will conduct a comprehensive inspection to assess the extent of the damage and identify underlying issues that may contribute to the problem.
Detailed assessment: We provide you with a detailed assessment of the repairs needed, explaining the recommended solutions and answering any questions you may have.
High-quality materials: We use only premium-quality materials from trusted suppliers to ensure the longevity and performance of your roof repairs.
Expert repairs: Our experienced roofers will skillfully execute the repairs, following industry best practices and employing superior craftsmanship.
Attention to detail: We pay close attention to every aspect of the repair process, ensuring that all damaged areas are addressed and that your roof is restored to its optimal condition.
Thorough cleanup: After completing the repairs, we conduct a thorough cleanup, removing all debris and ensuring your property is left clean and tidy.
Contact us today at (505) 596-4609 or complete our online form to schedule a professional roof inspection and receive a free estimate for your roof repairs. Trust RoofNM for reliable, efficient, and high-quality roof repair services in Albuquerque. Your satisfaction is our top priority.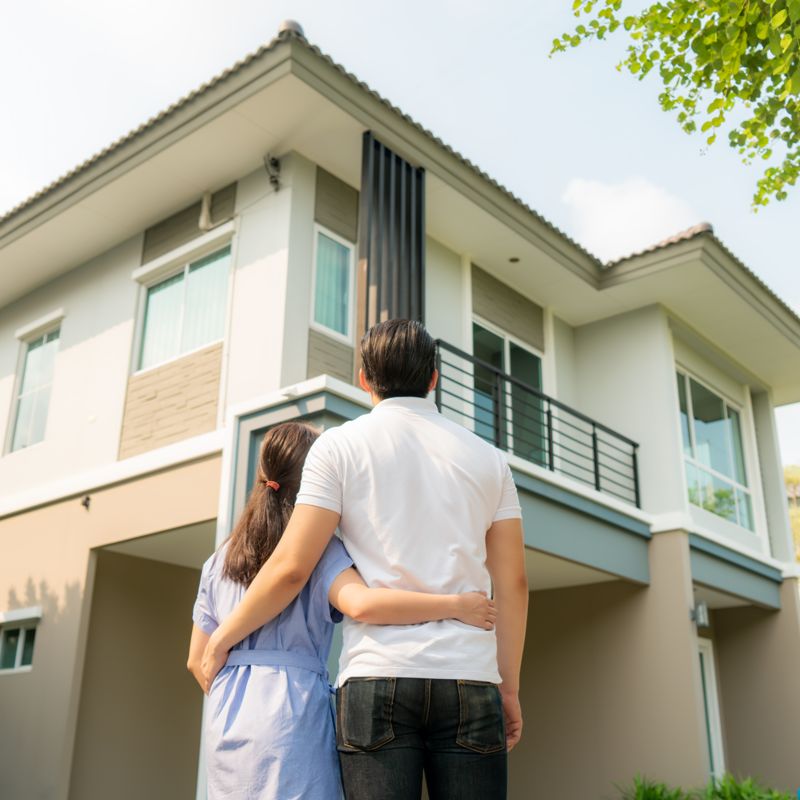 Hear From Our Happy Customers
Reviews & Testimonials
At RoofNM, your satisfaction is our priority! See for yourself what our customers have to say about working with us.
"5 Stars"

I wholeheartedly recommend RoofNM! Andres and his wife, Jude, (owners) are terrific.

Bernard E.

"Supporting our veterans & community"

I wanted to get on here and say KUDOS to RoofNM for helping the Air Force veteran Mr. Davis with his roof repairs. Good job supporting our veterans and our community!

Mary C.

"Wonderful company with great crew"

Excellent job installing our roof on our rental property. Looks great! The crew was very friendly and responsive. Highly recommend.

Jodi L.

"Wonderful Service"

RoofNM is a pleasure to work with. They make quality and timeliness a high priority with their clients.


Adam B.

"Made Everything Easy for Me"

RoofNM was the most knowledgeable company with the best estimate out of the six other roofers we spoke with.

Tara M.

"Quick & Professional"

I couldn't believe how quickly RoofNM got the job done! They're definitely the ones to call for great work in a timely matter!

Aracely V.

"Highly Recommend"

The team was on time, courteous, removed all construction debris, and did a fantastic job for us.

Laurene D.

"Thank you!"

RoofNM did an awesome job tearing off my torch down modified and replacing it with TPO. Definitely hard workers and showed up on time for the deadline. Nice work crew!

Rick H.
Let's Get Started
It's as easy as sending a text!
Text (505) 596-4609 or use our contact form and a member from our team will reach out to schedule your appointment.