TPO Roofs for Your Albuquerque Home or Business
Protecting Homes & Businesses Across Santa Fe & Surrounding Areas
TPO roofing is one of the best options for protecting your home or business in Albuquerque. TPO roofs are a type of single-ply membrane roofing that is known for its durability and long-lasting performance. TPO roofs are designed to withstand the high winds, extreme temperatures, and dry air experienced here in New Mexico, making them a great choice for those looking for a reliable roofing solution.
At RoofNM, we are proud to offer quality TPO roofing solutions. Our team of experienced professionals can help you find the perfect roofing solution for your needs, and we are committed to providing outstanding customer service and support with every job we take on.
Benefits of TPO Roofs
TPO roofs can provide a number of benefits for your Albuquerque home or business. These roofs are energy-efficient, easy to install, and require very little maintenance. They are also resistant to UV rays, which can help keep your home or business cooler during the summer months. Additionally, TPO roofs are one of the most cost-effective roofing materials on the market.
Durability
TPO roofs are long-lasting and when installed correctly can last up to 30 years. They are designed to reflect sunlight with their bright white surfaces allonging them to sustain long-term UV exposure while also being highly resistant to puncturing, tearing, or water damage.
Cost-Effective:
Compared to many other roofing materials, TPO membranes are relatively inexpensive and with the potential of a 30-year lifetime they provide peace of mind in a worthwhile investment.
Energy Efficiency
TPO roofs are designed to help keep us comfortable in our scorching New Mexico summers. Their reflectivity allows the membrane to keep the heat away from your home and business in the summer and its insulative properties allow for your home to maintain its warmth in the winter. Truly allowing your heating & cooling systems to work more efficiently in the extreme weather.
Contact us online or give us a call at (505) 596-4609 to learn more about our TPO roofing options.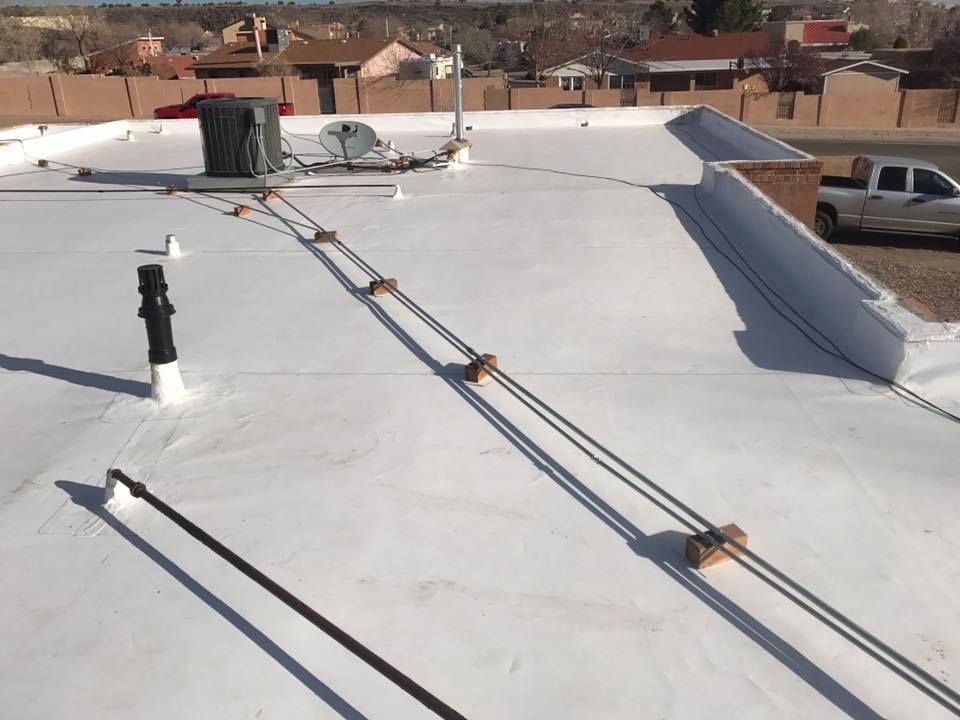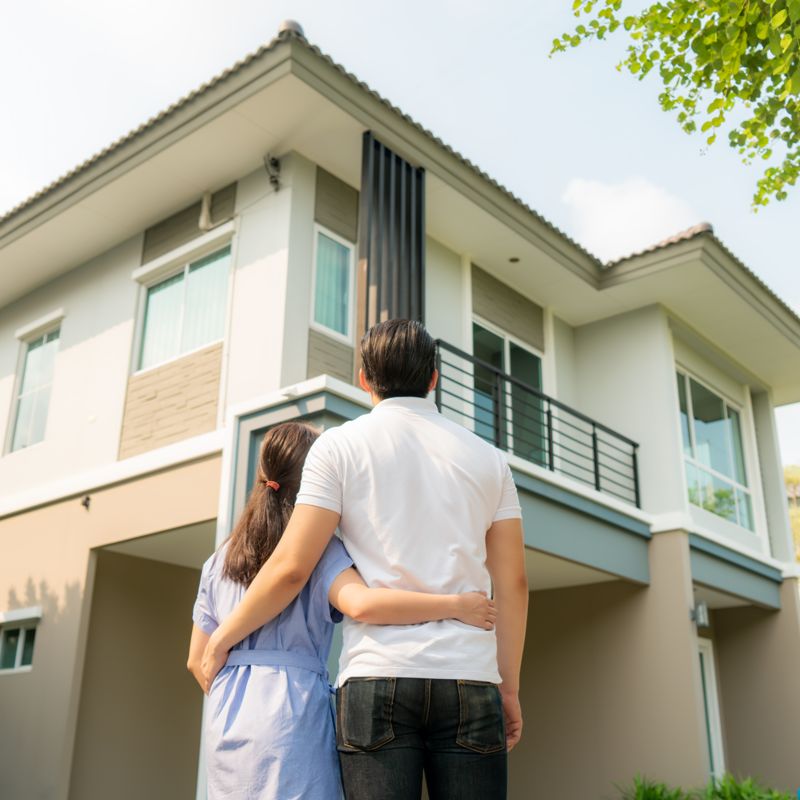 Hear From Our Happy Customers
Reviews & Testimonials
At RoofNM, your satisfaction is our priority! See for yourself what our customers have to say about working with us.
"5 Stars"

I wholeheartedly recommend RoofNM! Andres and his wife, Jude, (owners) are terrific.

Bernard E.

"Highly Recommend"

The team was on time, courteous, removed all construction debris, and did a fantastic job for us.

Laurene D.

"Made Everything Easy for Me"

RoofNM was the most knowledgeable company with the best estimate out of the six other roofers we spoke with.

Tara M.

"Wonderful company with great crew"

Excellent job installing our roof on our rental property. Looks great! The crew was very friendly and responsive. Highly recommend.

Jodi L.

"Wonderful Service"

RoofNM is a pleasure to work with. They make quality and timeliness a high priority with their clients.


Adam B.

"Quick & Professional"

I couldn't believe how quickly RoofNM got the job done! They're definitely the ones to call for great work in a timely matter!

Aracely V.

"Thank you!"

RoofNM did an awesome job tearing off my torch down modified and replacing it with TPO. Definitely hard workers and showed up on time for the deadline. Nice work crew!

Rick H.

"Supporting our veterans & community"

I wanted to get on here and say KUDOS to RoofNM for helping the Air Force veteran Mr. Davis with his roof repairs. Good job supporting our veterans and our community!

Mary C.
Get Started Today
Are you ready to start protecting your home or business with a durable TPO roof? Contact RoofNM today to learn more about our TPO roofing options. We look forward to helping you find the perfect roofing solution for your Albuquerque home or business!
Contact RoofNM today to learn more about our TPO roofing options.
Licensed & Insured

We make it easy for you to have confidence in the team you call.

10-Year Workmanship Warranty

Our goal is to go above & beyond for our customers. This is why we offer a 10-year workmanship warranty on our jobs.

Premier Products & Installation

At RoofNM, we do not cut corners and only use the best products and installation team in the business.

Flat Roof Specialists

The New Mexico flat roof is our bread and butter, but we have the skills and experience to work on roofs of all varieties.