Albuquerque Roofing Inspections
Trust Our Experienced Team to Inspect Your Roof
A roof inspection is an important step in preparing to sell a home or to refinance a mortgage. It is also a good idea for homeowners who want to make sure their roof is in good condition. At RoofNM, we offer a variety of roofing inspection services to meet your needs. Our inspectors are experienced, licensed professionals who will provide you with a thorough inspection.
For more information about our inspection services or to schedule an appointment, text (505) 596-4609 to contact our team.
What to Expect During a Roof Inspection
A roof inspection can help homeowners discover potential problems with their roof before they become costly repairs. An inspection will not only show the overall condition of the roof, but also reveal any leaks or other issues. Our inspectors will look at all aspects of the roof, including the structure, ventilation, and the materials used.
Some of the things our inspectors will look at during an inspection include:
Attic space
Vents and chimneys
Flashing around vents and chimneys
Gutters and downspouts
Solar panels
Roof structure
Vents
Places for water to enter the roof
Shingles and shingle granules
Paint
Visible areas of the roof
During an inspection, our inspectors will also be able to answer any questions homeowners may have about their roof. They can explain any issues they see and how they can be fixed. Our inspectors will provide a detailed inspection report with pictures of each area of the roof. This report can be used to assess the overall condition of the roof, as well as when applying for a loan or selling a home.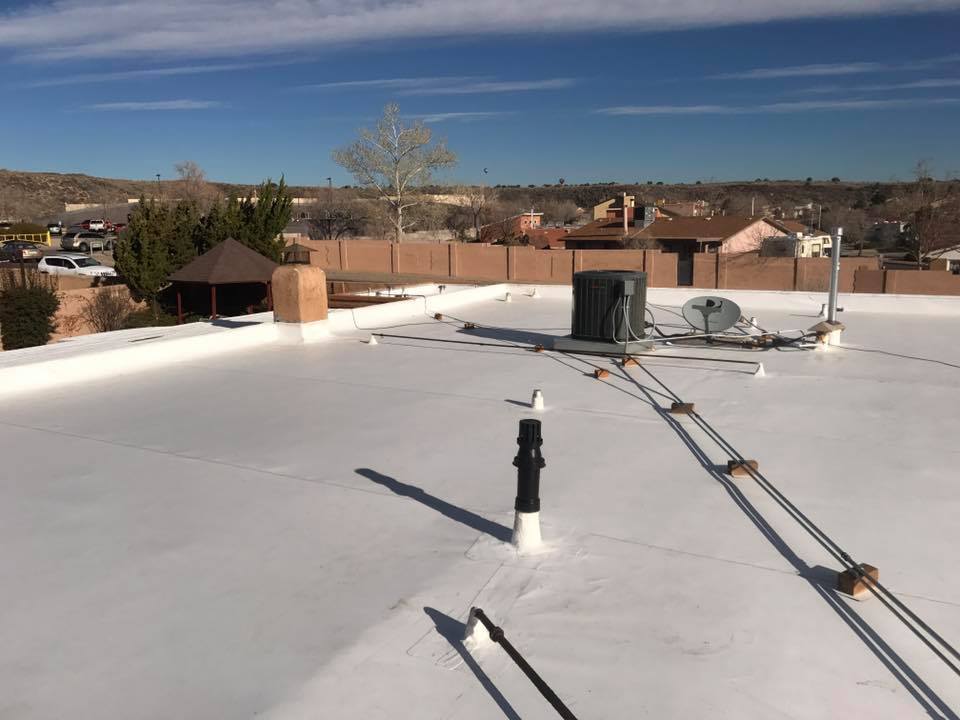 Why Choose RoofNM?
What Makes Us Different
Licensed & Insured

We make it easy for you to have confidence in the team you call.

10-Year Workmanship Warranty

Our goal is to go above & beyond for our customers. This is why we offer a 10-year workmanship warranty on our jobs.

Premier Products & Installation

At RoofNM, we do not cut corners and only use the best products and installation team in the business.

Flat Roof Specialists

The New Mexico flat roof is our bread and butter, but we have the skills and experience to work on roofs of all varieties.
When to Schedule a Roof Inspection
An inspection is a good idea for homeowners who want to make sure their roof is in good condition. An inspection is also a good idea before selling a home or applying for a refinance mortgage. Home inspections are required before selling a home in some areas. An inspection can also be a good idea for homeowners who want to make sure their roof is in good condition.
When to schedule an inspection:
Before selling a home
Before applying for a refinance mortgage
When wanting to know the overall condition of the roof
When wanting to know if the roof is in need of repairs
Choose RoofNM for Your Roof Inspection Needs
At RoofNM, we are committed to providing high-quality service. We are honest and fair and will provide you with an honest assessment of your roof. Our inspectors are licensed professionals with years of experience inspecting roofs of all types. We offer a variety of inspection options to meet your needs. We are available for same-day appointments and offer a free estimate.
Contact us today at (505) 596-4609 to schedule an inspection.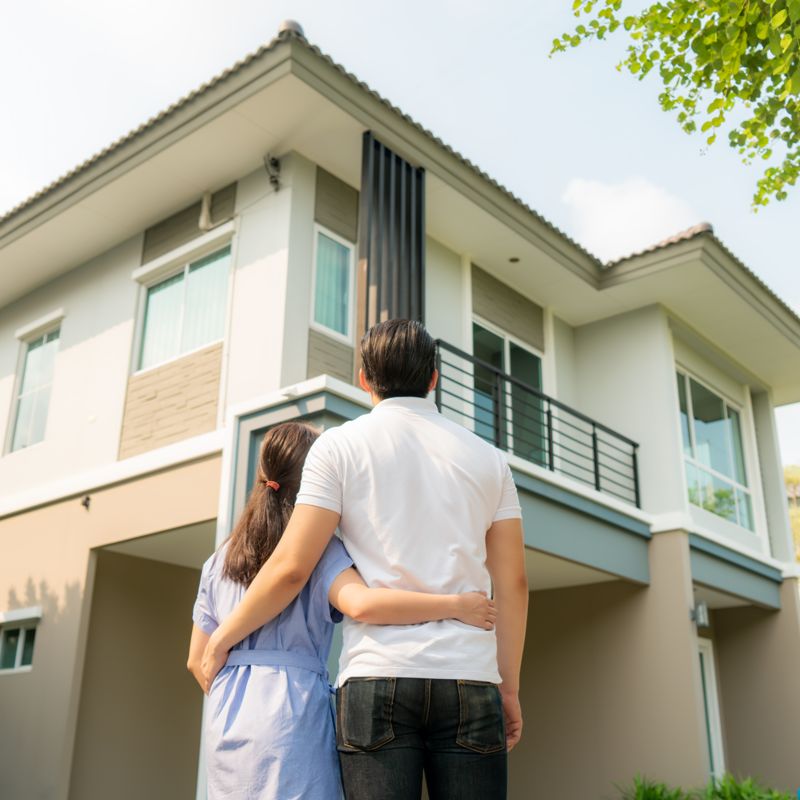 Hear From Our Happy Customers
Reviews & Testimonials
At RoofNM, your satisfaction is our priority! See for yourself what our customers have to say about working with us.
"Highly Recommend"

The team was on time, courteous, removed all construction debris, and did a fantastic job for us.

Laurene D.

"5 Stars"

I wholeheartedly recommend RoofNM! Andres and his wife, Jude, (owners) are terrific.

Bernard E.

"Supporting our veterans & community"

I wanted to get on here and say KUDOS to RoofNM for helping the Air Force veteran Mr. Davis with his roof repairs. Good job supporting our veterans and our community!

Mary C.

"Quick & Professional"

I couldn't believe how quickly RoofNM got the job done! They're definitely the ones to call for great work in a timely matter!

Aracely V.

"Wonderful Service"

RoofNM is a pleasure to work with. They make quality and timeliness a high priority with their clients.


Adam B.

"Wonderful company with great crew"

Excellent job installing our roof on our rental property. Looks great! The crew was very friendly and responsive. Highly recommend.

Jodi L.

"Thank you!"

RoofNM did an awesome job tearing off my torch down modified and replacing it with TPO. Definitely hard workers and showed up on time for the deadline. Nice work crew!

Rick H.

"Made Everything Easy for Me"

RoofNM was the most knowledgeable company with the best estimate out of the six other roofers we spoke with.

Tara M.
Let's Get Started
It's as easy as sending a text!
Text (505) 596-4609 or use our contact form and a member from our team will reach out to schedule your appointment.