New Construction Roofing Services in Albuquerque
Proudly Serving Santa Fe & Surrounding Communities
Are you planning to build a new home in Albuquerque, New Mexico? The roof is a critical component of any new construction project, and choosing the right roofing service is vital to ensure a durable and weather-resistant roof. At our company, we specialize in providing top-notch new construction roofing services specifically tailored to the unique needs of homeowners in Albuquerque.
Contact us today at (505) 596-4609 to get started on your new construction roofing project!

At RoofNM, we are dedicated to providing our customers with the best possible new construction roofing services. We understand how important it is to have a roof that will stand up to the intense New Mexico climate, which is why we only use the highest quality materials. Our experienced professionals can help you find the perfect solution for your home or business, ensuring that your new roof will be designed to last.
Benefits of working with RoofNM include:
Local Expertise: As a locally-owned and operated roofing company, we have an in-depth understanding of the climate, weather patterns, and building regulations in Albuquerque, New Mexico. Our team of experienced roofers has extensive knowledge of the local area, ensuring that we use the appropriate roofing materials and techniques to withstand the specific challenges posed by the region's climate.
Quality Materials for Albuquerque's Climate: We know that the extreme temperatures, high winds, and intense sunlight in Albuquerque require roofing materials that can withstand these conditions. Rest assured, we only work with high-quality materials specifically designed to endure the unique climate of Albuquerque, ensuring that your new roof is built to withstand the test of time.
Efficient Project Management: We understand that timely completion of your new construction project is crucial. Our team is committed to efficient project management, respecting your deadlines and ensuring a seamless roofing process that integrates smoothly with your overall construction schedule. With our expertise, we can complete your new roof installation promptly, without compromising on quality.
Compliance with Building Codes and Regulations: Building codes and regulations in Albuquerque are put in place to ensure the safety and structural integrity of new constructions. Our team is well-versed in the local building codes and will ensure that your new roof meets or exceeds all required standards. We take pride in our attention to detail, ensuring the proper installation and documentation to comply with all necessary regulations.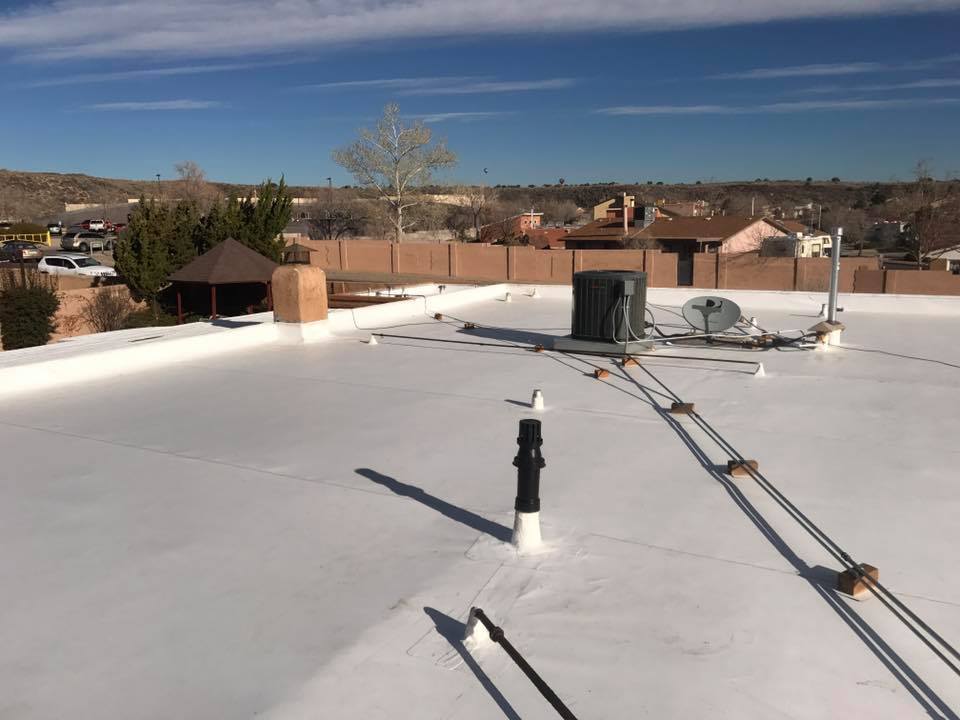 Why Choose RoofNM?
What Makes Us Different
Licensed & Insured

We make it easy for you to have confidence in the team you call.

10-Year Workmanship Warranty

Our goal is to go above & beyond for our customers. This is why we offer a 10-year workmanship warranty on our jobs.

Premier Products & Installation

At RoofNM, we do not cut corners and only use the best products and installation team in the business.

Flat Roof Specialists

The New Mexico flat roof is our bread and butter, but we have the skills and experience to work on roofs of all varieties.
Contact Our New Construction Roofing Team Today
Ready to get started on your new construction roofing project? Contact RoofNM today to get a free estimate. Our experienced professionals are here to help you find the perfect solution for your home or business. We look forward to helping you create a roof that is both beautiful and durable!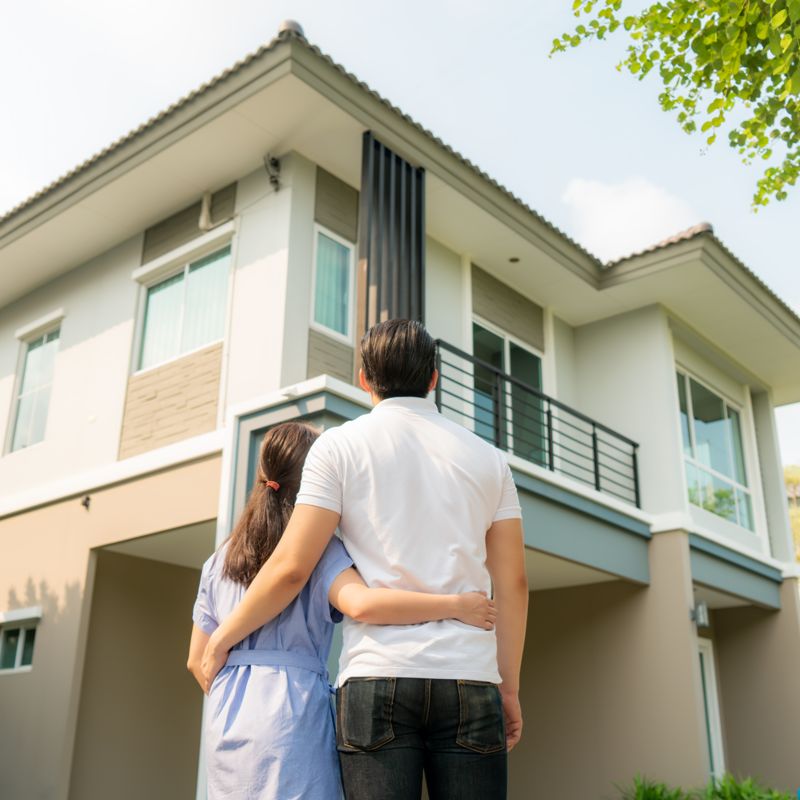 Hear From Our Happy Customers
Reviews & Testimonials
At RoofNM, your satisfaction is our priority! See for yourself what our customers have to say about working with us.
"Wonderful company with great crew"

Excellent job installing our roof on our rental property. Looks great! The crew was very friendly and responsive. Highly recommend.

Jodi L.

"Thank you!"

RoofNM did an awesome job tearing off my torch down modified and replacing it with TPO. Definitely hard workers and showed up on time for the deadline. Nice work crew!

Rick H.

"5 Stars"

I wholeheartedly recommend RoofNM! Andres and his wife, Jude, (owners) are terrific.

Bernard E.

"Highly Recommend"

The team was on time, courteous, removed all construction debris, and did a fantastic job for us.

Laurene D.

"Wonderful Service"

RoofNM is a pleasure to work with. They make quality and timeliness a high priority with their clients.


Adam B.

"Quick & Professional"

I couldn't believe how quickly RoofNM got the job done! They're definitely the ones to call for great work in a timely matter!

Aracely V.

"Made Everything Easy for Me"

RoofNM was the most knowledgeable company with the best estimate out of the six other roofers we spoke with.

Tara M.

"Supporting our veterans & community"

I wanted to get on here and say KUDOS to RoofNM for helping the Air Force veteran Mr. Davis with his roof repairs. Good job supporting our veterans and our community!

Mary C.
Let's Get Started
It's as easy as sending a text!
Text (505) 596-4609 or use our contact form and a member from our team will reach out to schedule your appointment.